SNORKEL: Roadbon4wd Series snorkels make it easier for you to travel through rough off-road terrain such as desserts and swamps.All are made from high quality LLDPE material that can withstand high impact and UV rays. We have reinforced the snorkel with thicker plastic to ensure durability and quality.
The high air intake from the snorkel allows for cooler air and less dust entering the filter and airbox system while travelling through dusty dry roads. The snorkel reduces the chance of water entering the engine when crossing through water, rivers and unexpected flood ways.
It allows you to drive through deeper water by raising the air intake height.Without these, deeper water may lead to expensive damages to the engine.
Roadbon4wd snorkels application covering wide ranges vehicles,like Toyota series,Nissan ,Suzuki,Isuzu,Mitsubishi,Jeep,Ford,Land Rover,Mazda,VW,Hyundai,Russian series,etc.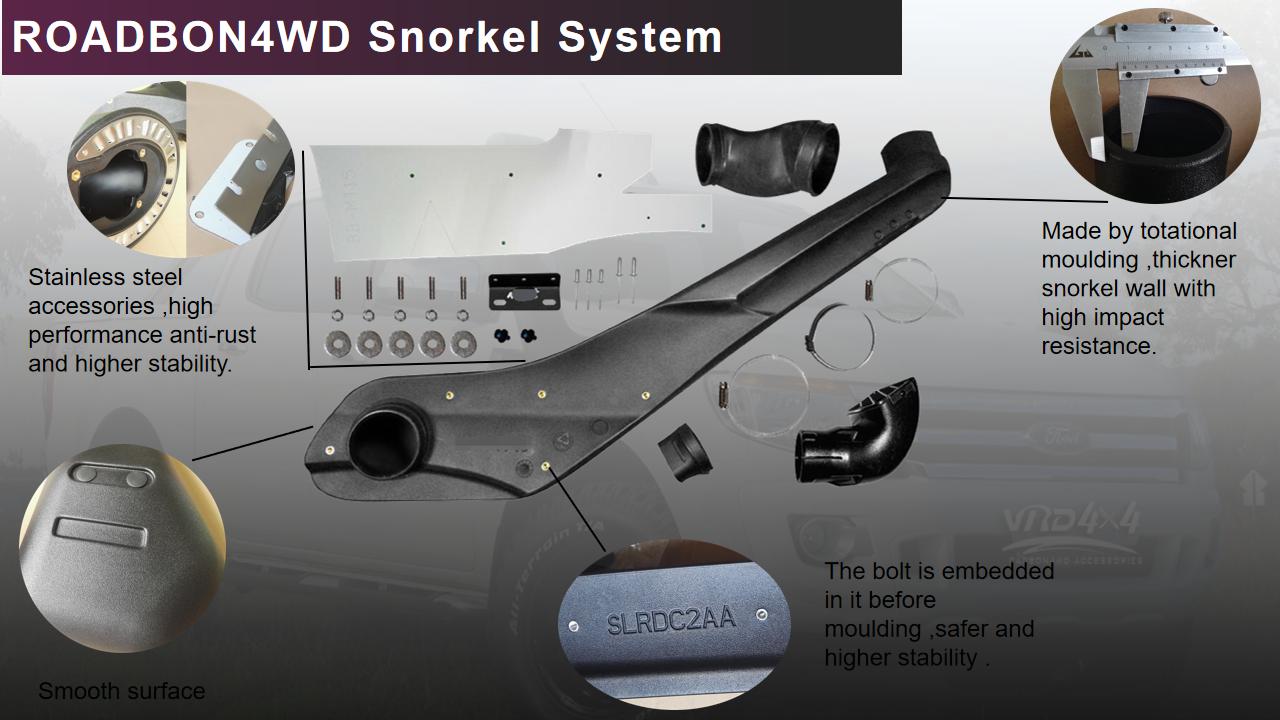 A.Raised air intake to prevent your engine from ingesting harmful elements

B.Water separating air ram desgin to remove water from the air stream
C. Durable and UV stable snorkel and air ram for added strength

D.Large inventory,fast delivery time 7-15 days
E.Manual cabinet loading and board shipping to avoid damage to goods and other losses during transportation
F.Our factory that is specializing in rotational moulding technology with about years experience. LLDPE, one kinds of imported material which has UV8 stability to make sure our product quality. We could booth offer standard products and OEM products.
G.Our new production machinery and equipment are being put into operation to continuously upgrade and replace equipment to ensure higher quality products and more efficient output.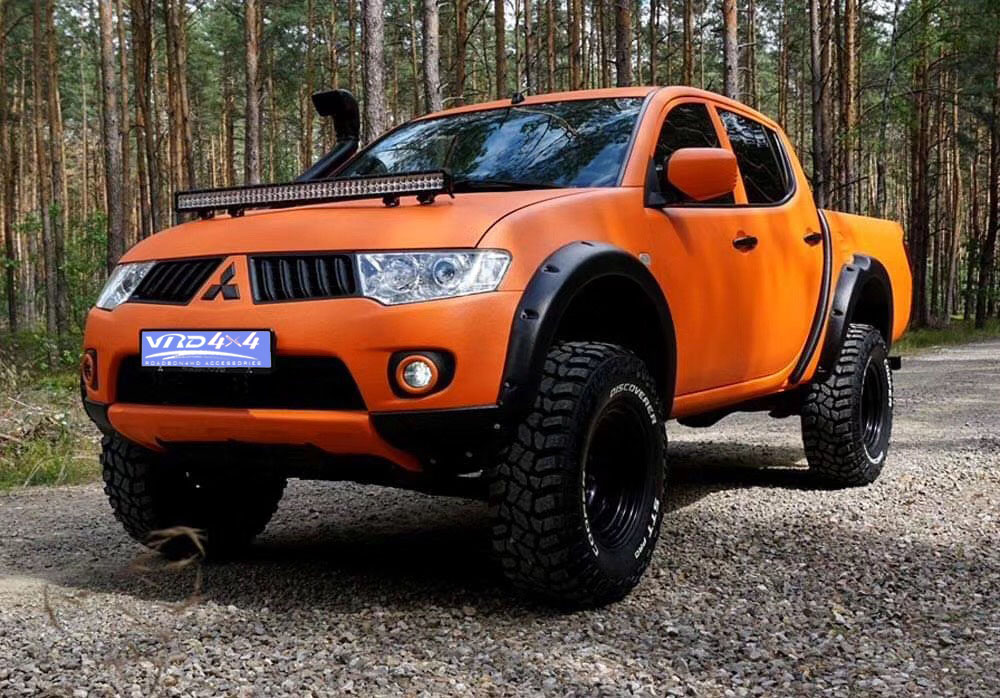 FENDER FLARE:
Roadbon4wd Fender flares application covering wide ranges vehicles,like Toyota series,Nissan ,Isuzu,Mitsubishi,Jeep,Ford,Chevrolet,Dodge,Land Rover,VW Amarok,Mazda ,etc.
Natural flare for vehicle enthusiasts to look for accessories that can add up style which gives their vehicle an appealing look. Brand new fender flare that will be a great combination of elegance and functionality that best suits vehicles. Designed for an easy installation process, that requires few minutes of your time, simple tools and pre-existing factory holes.
*Matte black surface,Hard-Wearing ABS
*Premium Quality Construction with Hard-Wearing and Upgraded Materials
*100% UV Protection, No Chalking, Cracking, or Warping
*Durable and Weatherproof, High-end Painted Finish
*Protects wheel from mud, scratches, sand and other outer damage.
*Installation Instructions are Included